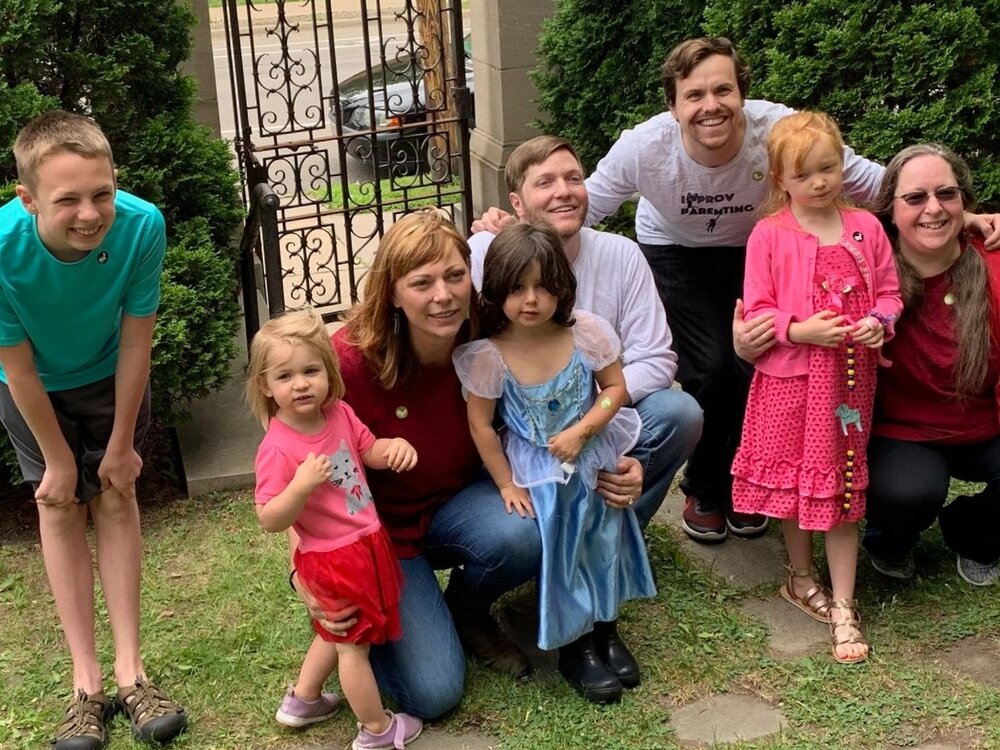 Family-friendly, interactive improv shows modeling goofy adults
Combining games and unscripted scenes that incorporate the audience's ideas, we provide a playful, unique and fun experience for the whole family!
Finding inspiration in the moment and from our audience – whether we're at an event, a library or a school – our interactive shows will bring a smile to even the grumpiest of toddler faces.
We teach games, entertain, interact playfully with our audience, and inspire levity in your daily interactions.